Amber Locksmith Store is committed to providing end-to-end locksmith services to its esteemed clients across Miami, FL. We have the capacity to take care of your residential locksmith as well as business locksmith needs 24 hours a day, seven days a week.
We are locally owned and operated and we understand the locksmith issues and challenge that our clients face. You can rely on us to fix your issue swiftly and effectively. We provide a range of locksmith services such as emergency repairs, residential locksmith services, commercial as well as automotive locksmith services. No matter when you call us, we'll always respond swiftly.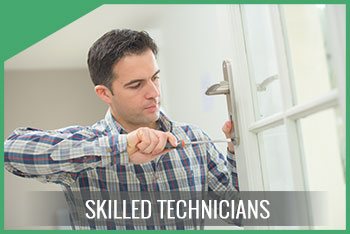 Amber Locksmith Store has serviced hundreds of clients in Miami for many years. What sets us apart is that our technicians are skilled and accredited to perform just about any task that falls under the umbrella of activities performed by a locksmith. Our crew uses advanced tools and locksmith equipment to resolve various issues. It doesn't matter whether you need a simple car lockout rescue or high-security locks, you can count on our technicians to respond. We come fully-equipped and with all the right tools of the trade.
Amber Locksmith Store takes pride in having a team of exceptionally skilled locksmiths. Our reputation for offering qualified service and excellence is second to none. Our crew members have years of practical experience, but despite that we still require them to undergo training and attend annual conferences so as to familiarize themselves with the latest tools of the trade and best practices.
Emergency Locksmith Services
Amber Locksmith Store offers emergency locksmith services to clients who desperately need immediate assistance. We are the go-to company in Miami and adjacent areas when it comes to resolving emergency lock & key concerns. We have a team of friendly and committed technicians ready to serve you anytime of the day. We're happy to respond to your emergency calls 24/7, all year around. We have fully equipped mobile locksmiths vans that our technicians use to respond to your distress calls swiftly and leverage their expertise to solve even the most pressing issue.
Security Professionals
Amber Locksmith Store
Miami, FL
305-894-5972" We are immensely proud of the fact that our technicians work by following the industry standards. We follow the industry guidelines and have been following them for quite some time now without failing. Being experienced in varied matters like home security, rekeying commercial locks or performing ignition repair, they can provide you with an honest and accurate assessment of the security situation in your home, vehicles or offices and advise you on the effective way of bolstering the security of your property or building. Our timely and expert recommendations will your boost home and business defense and also lower the monthly insurance premium by making your premises impenetrable.
What does a locksmith do?
A locksmith has to perform many tasks and not just simply replace locks. Just like other skilled trades, locksmiths require a profound knowledge of modern locking methods and cutting-edge key control systems. Beyond that, they can also act as consultants for establishments, organizations, and homeowners looking for effective solutions designed to match evolving security threats. You can also count on them to pop a lock open and carry out maintenance including door and frame repair. When you hire Amber Locksmith Store's crew, we will only be satisfied when you are satisfied with the quality of our work.
Our technicians and security professionals can offer you invaluable insight and recommend the right security solutions for your home or business. You'll never have to worry about your vehicle, garage door locks or business locksmith needs because we always provide the best assessments and recommendations. Give us a call @ 305-894-5972, we're right here 24/7!
We Provide Locksmith Shop in the following zip codes.
33122, 33125, 33126, 33127, 33128, 33130, 33131, 33132, 33133, 33134, 33135, 33136, 33137, 33138, 33142, 33143, 33144, 33145, 33146, 33147, 33150, 33155, 33156, 33157, 33165, 33166, 33167, 33168, 33169, 33172, 33173, 33174, 33175, 33176, 33177, 33178, 33179, 33180, 33183, 33184, 33185, 33186, 33189, 33193, 33196